Pennsylvania Amusement Parks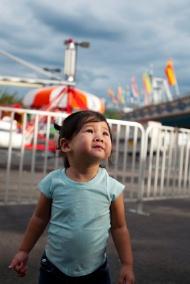 Pennsylvania amusement parks have a long history in the state. Kennywood is a national, historic landmark. Idlewild is the third oldest amusement park in the United States. However, these parks offer plenty of modern updates.
Top Pennsylvania Amusement Parks
Planning a family vacation or even a one-day trip to any of these amusement parks can be exciting. With so many options to select from, people from all over the world make plans to visit Pennsylvania for its parks.
More Amusement Park Fun
As you consider any of these Pennsylvania amusement parks, do not overlook some of the state's other parks.
Visitors love Sandcastle Waterpark. This park, in Pittsburgh, features 15 waterslides and a wave pool. In the evening, it turns into a 21 and older club complete with dancing and drinks.
Splash Lagoon in Erie is a popular choice for those looking for an indoor water park.
Waldameer Park and Water World in Erie offers 75 rides and attractions. The water park features a variety of wet fun including slides and pools.
Bushkill Park is in Easton and has been in operation since 1902. It features 9 old fashion rides.
Visitors may want to Bangor Memorial Park and Weona Park for local family fun.