Darien Lake Amusement Park
Darien Lake amusement park provides a fun mix of rides, water attractions and live entertainment - guaranteeing a good time for all park visitors!
About Darien Lake Amusement Park
Located between Rochester and Buffalo, New York, Darien Lake has been providing fun and excitement for visitors of all ages since the 1970s. While the park started as a campground and picnic area in the 1960s, it quickly grew to include a variety of rides, including the park's first roller coaster, The Viper, in 1982.
Six Flags purchased Darien Lake in 1999, but later sold the park in 2007 - as a result, the Six Flags characters and theming are no longer associated with Darien Lake, but the park still has a wide range of fun attractions.
Darien Lake Attractions
Rides
Darien Lake offers a number of options for both young and adult visitors, including:
The Giant Wheel: This big Ferris wheel, which made its debut at the 1982 World's Fair, became a fixture at Darien Lake in 1983.
Ride of Steel: It's a bird, it's a plane… it's a thrilling Superman hypercoaster that climbs 208 feet, down a 70 degree angle plunge while exceeding 70 miles per hour!
Adventure Isle: Perfect for smaller children, there are a number of scaled down rides that will give young guests a thrill all their own.
Grizzly Run Rapids: An exciting time awaits guests who climb aboard a giant inner tube for this white water adventure.
The Predator: Don't miss this good old-fashioned, shaky wooden roller coaster.
The Big Kahuna: This wet and wild raft ride is big enough for the whole family!
Tornado: Take a ride down a giant funnel before being released with a big splash.
The Viper: Still a mainstay of Darien Lake, The Viper takes visitors on a wild ride, with loops and corkscrews, reaching speeds up to 50 miles per hour.
The Mind Eraser: The only suspended looping coaster in New York will have guests returning for a second (or third) ride!
A number of classic rides are also available, including a carousel, rodeo round-up, pirate ship swing, soaring swings, and a Scrambler.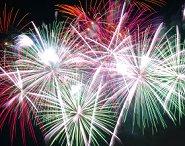 Entertainment
While there are a number of musical acts throughout the park to enjoy, Le Grande Cirque offers a mesmerizing presentation of acrobatics and dance. Additionally, the 20,000 seat Performing Arts Center at the park hosts many big name musical acts, including Toby Keith, Hilary Duff, and more. End the night with the 25 minute LaserBlast show, combining fireworks, pyrotechnics, lasers, lights and music for a one-of-a-kind show.
Food
In addition to snack kiosks and walk-up eateries scattered throughout the park, Darien Lake also offers two full-service restaurants on-site. Both Beaver Brothers Lakeside Café and Trappers Restaurant are located in the Darien Square area of the park.
Visiting Darien Lake Amusement Park
With reasonable ticket pricing and on-site lodging, Darien Lake makes a perfect family vacation.
Accommodations
Darien Lake has two on-site options for park visitors: a campground or the Lodge on the Lake hotel. The campground provides affordable overnight stays at their 1,500 campsites, with the advantage of being in close proximity to the park. Guests can pack or rent a tent for their stay, or rent a fully equipped RV. Guests looking for a little more comfort in their accommodations may opt for the Lodge on the Lake.
Tickets
Darien Lake is a moderately priced park, with online specials that offer additional savings. Discounts are also available for children under 48 inches and seniors, and guests 2 and under are free. After 5 p.m. tickets are discounted.
Contact Information
For more information about Darien Lake amusement park, including a park map and other details, interested individuals can visit the official website at GoDarienLake.com, call (585) 599-4641, or write to the park at:
Darien Lake Theme Park Resort
9993 Allegheny Road
Darien Center, NY 14040