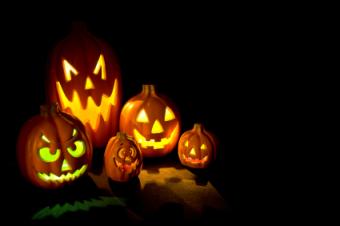 Getting ahold of discount coupons for Knotts Scary Farm does not have to be difficult. With a little searching online or locally, you will find great deals on this terrifying California treat.
What Is Knotts Scary Farm?
Also known as Halloween Haunt, the Knotts Berry Farm park located in Buena Park, CA, is transformed into a spooky array of mazes, haunted houses and special events. Many agree that the Halloween Haunt is indeed scary, so the park does not recommend it for anyone under the age of 13. Attractions and events include the following:
Virus Z - a town filled with the undead as zombies roam the streets of Fiesta Plaza looking for new victims in this small town mockup. Corpses will jump out and give park guests a good fright as they wander through.
Fallout Shelter - located in the Lake area of the park, Fallout Shelter is a 3D experience where guests encounter human/genetic hybrids, toxic mutants, and all other sorts of nuclear induced horrors that will grab at you and scare you back to your hotel.
Sleepy Hollow Mountain - this log ride features plenty of ghosts and goblins, as well as the famous Headless Horseman from the Legend of Sleepy Hollow.
Necropolis - Knotts' newest scare zone Necropolis features a vampire world filled with geared machines and bloody displays of fright.
Ed Alonzo's Psycho Circus - Enjoy the "Misfit of Magic" as he performs spooky magic tricks perfectly suited for Halloween.
De'Anna the Hypnochick - Head on over to the Boardwalk Ballroom for a hypnotism show featuring De'Anna the Hypnochick - a staple at the scary farm.
Hacks! Presents Die, Die, Die! - Hacks! is an improvisational group that will keep you laughing hysterically with their horror-themed show at the Bird Cage Theatre.
Pre-Scare Dinner Boo-Fet - every night of the Halloween Haunt, guests can enjoy a spooky buffet including fried chicken, prime rib, seafood, sides and dessert. (extra fee)
Snoopy's Costume Party - this family friendly alternative to the rest of Halloween Haunt is held during the day and is perfect for kids aged 3-11 who want to come to the park in costume
Very Important Monster Tour - guests who want a special experience and dislike waiting in line will love the VIM tour featuring a personal escort and front of line access. (extra fee)
Where To Find Discount Coupons for Knotts Scary Farm
The first (and most reputable) place to find a good discount is on Knotts' official website. They have a section devoted to their Halloween Haunt, and you can get pre-sale discounts that can save you over twenty dollars. Look for the "Tickets to Die For" area, and buy them online for deep savings.
Southern California Burger Kings also offer coupons that will save you some cash when you're heading over to Knotts. These are convenient because they can be used the day of the event as long as your chosen date is not sold out. You may also use the Burger King discount code each year at TicketMaster.com, and this is usually found on the coupon.
If you are an annual pass holder to Knotts, you can expect to receive discount coupons to the Scary Farm, including but not limited to half price admission on select days, and a reasonable discounted rate for the remaining dates. Online auction and classifieds sites such as Craigslist or eBay will often have Halloween Haunt tickets available for purchase, as people's plans change and they are trying to cut their losses. These are rarely full-price, and you can often negotiate if they have not received an acceptable offer.
Finally, you can get impressive discounts and even free tickets by entering a contest online. UltimateHaunt.com has been the "official unofficial" fan page of Halloween Haunt for years, and they offer a yearly contest that awards free tickets, t-shirts, food vouchers, discounted rates, etc. to the winning entry. Visit their website in early October for the latest "Haunt-Tests."
If you need a change from Disneyland, and want to be genuinely spooked during the Halloween season, it's well worth the effort to find discount coupons for Knotts Scary Farm and check out what has come to be known as the scariest event in the region.