Investigating Disneyland Paris links can help prospective visitors learn anything and everything about this European theme park so they can plan the perfect Parisian magical getaway.
About Disneyland Paris
Disneyland Paris Resort is one of several international Disney Park locations. Originally named EuroDisney when it opened in 1992, today's resort has expanded and updated its attractions and includes more to do than ever before, including a Disney Village shopping complex with exclusive memorabilia and fun souvenirs.
Well prepared guests always learn about their vacation destinations before stepping through the gates, and even familiar icons such as Disney can be overwhelming and disorienting at new parks. Disneyland Paris links, then, are convenient resources for coordinating a European Disney experience.
Finding Good Links
Just typing "Disneyland Paris" into a search engine will yield thousands of potential online links, but not all resources are equally valuable. When investigating different websites, readers should check for certain characteristics that indicate whether the site is reliable, such as:
Organization: A good website will be carefully organized and easy to navigate for specific information.
Appearance: Broken images, hard to read text, bad spelling, and overwhelming ads are all indicators of a poor website and potentially fraudulent resource. Good websites will have a neat, professional appearance.
Content: Good websites thoroughly cover their topics and should offer visitors unique information.
Updates: Information that is several years old is less valuable to theme park guests than more current details. While some older information may still be valid, updated sites are generally better resources.
Depending on the website, visitors can find a wealth of information about Disneyland Paris, including ride and parade videos, trip reviews, photo galleries, recent news and events, ride profiles, hotel reviews, park history, and visitor tips. All of these details can be valuable for interested guests and can help make their visit more organized and enjoyable.
Recommended Disneyland Paris Links
LoveToKnow Theme Parks has scoured the internet for the best links to Disneyland Paris information. The lists below are not exhaustive but represent some of the most updated, respected, and reliable resources available about this popular European park.
General Information
The following websites offer general tips, guidelines, and information about Disneyland Paris.
News
Updated stories, special events, and news announcements can be found at these websites.
Photos
These photo galleries can give visitors a good look at Disneyland Paris before they step inside the park.
Reviews
Past guest reviews can be valuable sources of insider tips and advice.
Forums
Interested guests with additional questions can visit interactive forums to ask other guests about their experiences.
Additional Paris Information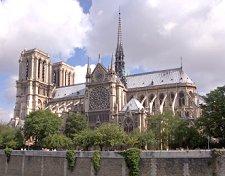 While Disneyland Paris is one of the biggest attractions in France's capital city, there are many other beautiful locations for travelers to enjoy. Adding extra attractions to a Parisian itinerary can make a trip to Disneyland Paris even more enjoyable. Check out the following resources to discover what non-mouse magic Paris has to offer:
Beyond the Internet
While reading reviews and browsing picture galleries on the internet can help prospective guests learn about Disneyland Paris, they should not neglect other informational resources when planning their trip. A good guidebook, official brochures, and park maps are indispensable resources for ensuring that the trip is a success. Web-savvy guests may even want to print webpages and articles to take a small portion of the internet's valuable resources with them without needing a computer.
---
There is much that potential guests can learn by visiting Disneyland Paris links. From forums to photo galleries, there are dozens of sites available with a wealth of information to make vacation planning easier. While online resources are not always the most valid, cross-checking information and using multiple resources can help theme park enthusiasts plan the perfect Paris park vacation.