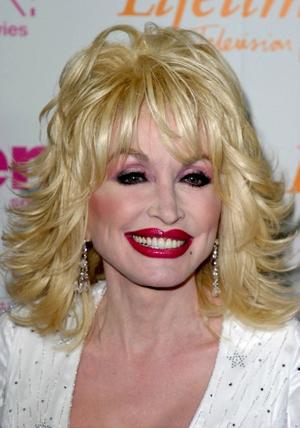 Dollywood theme park is a fun family destination with all the glitter and flair of its iconic country music namesake.
Park History
Dollywood first came into existence in 1986, but the park actually opened in 1961. During its first 25 years, the park changed hands (and names) several times, until it garnered the interest of the legendary Dolly Parton in the mid-1980s. For the past 20 years, the park has gradually expanded both its attractions and its popularity, and today it is one of the South's most popular theme parks.
Today's Dollywood Theme Park
Every successful theme park offers visitors thrilling rides, high quality entertainment, and tasty dining options. Just as Dolly Parton's career has been successful for decades, so too has Dollywood, with characteristic country flair in each of these elements.
Rides
Amusement and thrill rides are the mainstay of every theme park, and Dollywood offers a wide variety of classic attractions and high-tech thrills for every member of the family. Some of the most popular attractions include:
Blazing Fury: A unique enclosed ride that alternates between stunning scenes and sudden drops.
Daredevil Falls: One of the highest, fastest waterfall flume rides in the country, with a 60 foot drop that reaches speeds of 60 miles per hour during a themed boat excursion.
Tennessee Tornado: A thrilling steel roller coaster with three inversions that first debuted in 1999 and rapidly became one of the park's signature rides.
Smoky Mountain River Rampage: A classic white water rafting ride that delivers torrents of water and torrents of fun.
Thunderhead: A wooden twisting coaster with an intense but smooth ride nestled between two mountains and reaching speeds of 55 miles per hour.
Mystery Mine: The park's newest roller coaster, which opened at the beginning of the 2007 season, thrusts riders into an abandoned mine experience highlighted by three out-of-control inversions.
In addition to these well-known, signature rides, Dollywood theme park also features a wide range of family rides such as flying elephants, bumper cars, a classic roadway drive ride, a carousel, giant swings, a Ferris wheel, a water toboggan, and a Scrambler. Several playground areas include smaller rides suitable for children, giving even the youngest guests many fun activities to enjoy.
Entertainment
When park visitors need a break from the energetic rides, they can indulge in any of Dollywood's fabulous entertainment options. Because of Dolly Parton's connections to the music world, many of the park's shows focus on related music genres, including country, bluegrass, and Southern gospel, all with the glitter and flair that has made Dolly Parton famous. Guests who would rather enjoy a different show can find magic and comedy shows, and even a birds of prey presentation. Dollywood also hosts a range of limited time engagements with talented international musicians, dancers, and other entertainers.
For a less intense entertainment option, guests can visit the Craftsman's Valley area of the park for live demonstrations of traditional pioneer crafts such as candle dipping, leatherwork, glass blowing, wood carving, pottery, blacksmithing, and soap manufacturing. In fact, the park even houses a working grist mill, and visitors can purchase souvenirs from many of these specialized craft shops.
Dining
There is no better way to replenish energy during a day of exciting rides and stunning shows than to sample some of Dollywood's great dining. Naturally, the park offers classic amusement park fare: pizza, ice cream, funnel cakes, and candies, but it also features plenty of delicious southern cooking. Sausage, fried chicken, and barbeque are mouth-watering options at concession stands, buffets, and restaurants.
The Dollywood Culture
For most theme parks, the rides, entertainment, and dining are the only features that create the overall park atmosphere, but Dollywood theme park is different. In addition to familiar amusement park characteristics, guests can experience the heart and soul of the culture-rich Smoky Mountains. The craft demonstrations are only the first step toward introducing guests to that unique culture. The park also includes recreations of an 1890s one room schoolhouse and Dolly Parton's two room Locust Ridge childhood home, as well as a detailed museum of the singer's costumes, memorabilia, and even her famous wigs. These unique historical attractions, coupled with the fun music and southern dining, offer guests far more than a simple glimpse of true Southern hospitality.
Visiting Dollywood
Dollywood is located in the heart of the Smoky Mountains in Pigeon Forge, Tennessee, 35 miles southeast of Knoxville. The park is open seasonally from April through December (when the holiday spirit infuses the park), though hours vary based on crowds and season. Weekdays are the best days to visit the park, especially Thursdays when the crowds are lightest. One-day admission is $54, but senior, children's, and military discounts are available. Season passes start at $110 depending on the date they are purchased. Guests visiting Dollywood late in the day can take advantage of the park's "arrive after three, the next day's free" policy for late-day admission. All prices are subject to change. For more information, visit the park's official website at Dollywood.com.
---
Dollywood theme park is more than just an amusement park, it is a fun family destination that brings southern charm to life in a larger-than-life way, much like its famous namesake.