A trip to a Disney resort complex is not complete without the Downtown Disney shopping experience. Disney fans can find all the memorabilia, trinkets, and souvenirs they are interested in alongside superb dining and entertainment options. When combined, these experiences turn the trip into an unforgettable getaway.
About Downtown Disney
Almost every large scale Disney resort, whether it is in Florida, California, France, or Asia, has a nearby shopping complex that offers an open air "downtown" experience for shopping, dining, and entertainment. The exact attractions, restaurants, and shops vary at each location, but the central idea is to provide a boutique experience suitable for the entire family. Downtown Disney offers different late night options for adults to enjoy, as well as fun souvenir stores for younger Disney fans.
Downtown Walt Disney World
The original Downtown Disney complex opened in 1975 as the Disney Village Marketplace near the Walt Disney World Resort complex in central Florida. Today, that simple shopping venue has expanded to become a remarkable success, and it's home to one of the largest collections of Disney-related merchandise in the world.
Shopping
Disney-themed candy, fine art, pet supplies, Christmas decorations, and more can be found in the various shops, but they are not the only souvenir options. Guests who are looking for mementos without mouse ears can find magic stores, cigar emporiums, sunglass retailers, the Orlando Harley Davidson location, and much more within a convenient shopping complex.
In addition you'll find a wide range of stores, such as:
Disney Design a Tee - Custom-designed T-shirts while you wait
Disney's Candy Cauldron - Chocolates and a variety of sweets
Lego Imagination Center - Play with Legos and purchase hard-to-find sets
LittleMissMatched - Fun, mismatched clothing and accessories
Restaurants
The Orlando shopping center is also home to many fine restaurants that serve mostly American cuisine, but you'll also find international dining that includes Italian and Irish cuisine. Among many others, your options include eateries like:
Rainforest Café - Delicious dinging in a rainforest atmosphere, complete with thunder, rain showers and an erupting volcano
Ghirardelli Ice Cream & Chocolate Shop - Delectable ice cream treats and world-famous chocolates
Earl of Sandwich - Hot and cold sandwiches, smoothies, and more
Fulton's Crab House - Fresh seafood, beef, and seasonal foods
Smaller eateries are also available throughout the complex, including snack food such as the pretzels served at Wetzel's.
Entertainment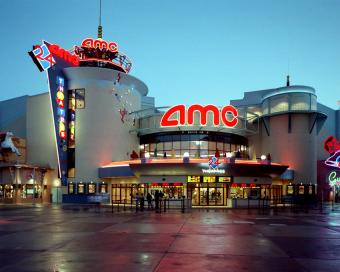 Entertainment is second to none at the Walt Disney World Resort's Downtown section. Cirque du Soleil's show, La Nouba, is a long-standing fixture with its intricate acrobatics and outrageous costumes. Younger guests will love the DisneyQuest Indoor Interactive Theme Park with animation adventures and other exhibits that offer hands-on experiences. Older guests will enjoy listening to world class blues, reggae, and R&B musicians at the House of Blues.
If those entertainment options are not enough, you can enjoy numerous special events throughout the year, such as art festivals and holiday celebrations, including the spectacular New Year's Eve bash at Pleasure Island and a St. Patrick's Day Celebration. With so much to offer, this shopping district is rapidly becoming a main attraction at Walt Disney World.
Transportation
To get to downtown Disney you can take either a ferry boat or a bus. The ferry is accessible only from four ports, but the Disney bus runs to all areas of the park, although sometimes you may have to catch more than one to reach your destination.
Downtown Disneyland
Fans of Disneyland can enjoy their own downtown shopping experience at the retail and dining complex located between the iconic park and its neighbor, Disney's California Adventure. Since it opened in 2001, this shopping complex has entertained thousands of guests each night. It's conveniently located just a short walk from the hotel resorts at Disneyland.
Restaurants
While smaller than the original complex in Florida, the California downtown experience also offers a range of American, Italian and Mediterranean dining options including:
Jamba Juice - Fresh fruit smoothies and healthy snacks
Napolini - Pasta, pizza, paninis and salads
Tortilla Jo's - Mexican food and live music
ESPN Zone - Grilled steak, chops, burgers, and more in a sports entertainment atmosphere
Haagen-Dazs - Rich, creamy ice cream
Ghiradelli's - Ice cream float, cones, sundaes, and more
Shopping
Retail stores include numerous Disney merchants like the ever-popular Pin Traders, which sells collectable pins, and the Build a Bear Workshop, where you can create your own cuddly stuffed bear.
You can also find designer goods at such upscale stores such as:
Apricot Lane Boutique - Upscale fashions and accessories
Fossil - Vintage accessories and sportswear
Sephora - Cosmetics, skincare products, and fragrances
Disney Vault 28 - Fashionable clothing and accessories
Entertainment
Entertainment is not lacking in this California complex. Not only are both Disney parks just steps away, you can also watch a film at one of AMC 12 movie theater, and play games such as table hockey and pool in the ESPN Zone. Music lovers can listen to live music at Ralph Brennan's Jazz Kitchen and House of Blues. Special events are held throughout the year.
Transportation
Disneyland has a monorail that runs between Downtown Disney and Tomorrowland.
Overseas Parks
The primary overseas Disney parks also feature similar shopping, dining, and entertainment complexes adjacent to their familiar theme park and resort hotel properties.
Paris: Disneyland Resort Paris is home to the Disney Village shopping complex, which offers souvenirs, gourmet dining, and exquisite entertainment with a decidedly European flair.
Tokyo: Tokyo Disney features the Ikspiari shopping district with intimate cultural influences, as well as popular Disney icons.
Hong Kong: Although this newest Disney park does not yet have a dedicated shopping district, it does have plenty of room to expand, and there is no doubt that a similar complex may be in the works in the near future.
Tips for Shopping Downtown
A visit to Downtown Disney is a necessary part of the Disney theme park experience, but just as a Disney theme park getaway cannot be planned on a whim, the shopping experience will also benefit from some simple coordination.
At the Florida Downtown complex, guests can take advantage of free transportation from Disney World resorts.
Package delivery may be available for guests staying in eligible Disney resorts near the Downtown complexes.
Savvy guests will head downtown for dinner early when the theme parks are more crowded, but the downtown crowds are still light.
Downtown merchants generally operate on a later schedule than the nearby theme parks. Individual restaurants and clubs may be open past midnight, which allows guests to stay at the park until the last minute before enjoying the shopping and entertainment attractions.
An Experience Not to Be Missed
With gourmet dining, lavish entertainment, and extensive shopping, Downtown Disney is a theme park in and of itself, no matter which Disney resort it is near. Disney fans will enjoy living the fantasy life, even after they leave the parks, if they plan a visit to these shopping complexes.