Kalahari Water Park, Sandusky
Kalahari Water Park, Sandusky Ohio's aquatic African adventure, is sure to be a favorite of your entire family. Claiming to be the largest water park in the United States, you will love its diverse environment of thrills and chills perfect for all ages. Located just minutes from Cedar Point amusement park, this resort is in the perfect location for an unforgettable theme park getaway.
The Perks of Kalahari Water Park, Sandusky
Most water parks offer guests a day of splashing fun before sending them sunburned and shriveled back to their house. At Kalahari Water Park, this couldn't be further from the truth. Featuring both an indoor and outdoor water park area for year-round fun, the property is part of an African-themed resort and is one of the most popular indoor water parks in Ohio. Approximately 880 guest rooms and suites await your family, giving you not only a water park experience, but a fitness center, cable television, high-speed internet, and most importantly - a nearby place to crash after a long day of playing on the slides.
Whether or not you stay at the resort itself, the water park is sure to excite you, with its expansive areas and impressive rides.
Rides
From wading pools for little ones to steep slopes for daredevils, Kalahari Water Park has something for everyone. Below are just a few of past visitors' favorite attractions:
Cheetah Race: Does your family have a competitive spirit? Then check out the all new Cheetah Race Mat Slide that allows you to race your family members through rolls and a 55 foot decline. It is the only 4-lane racer slide in the region, making it a unique experience for both visitors and locals alike.
Rippling Rhino: Your whole family can ride together on the park's longest tube slide, which is nearly 400 ft in length. Wet and wild, yet tame enough for brave little ones, this is a refreshing way to pile everyone together on one raft and take in the thrills.
Swahili Swirl: Thrill seekers will adore this multi-person tube slide that whirls you down a speeding flume, spins you into a vortex, and then shoots you out into the swimming pool waiting below. This will give you a great adrenaline rush after lounging in some of the calmer waters.
Flowrider: One of the most popular attractions at Kalahari waterpark, the Flowrider allows you the chance to live out your surfer fantasies. 50,000 gallons of water come through each minute, creating 5 foot "ocean" waves that you can take on with your body board. Unpredictable in wave movements, you can spend hours perfecting your skills, and even take lessons for an additional fee.
Zimbabwe Zipper: A classic spiral flume ride that will zip you through at up to 40 miles per hour, this attraction is perfect for both waterpark novices and seasoned pros.
Zig Zag Zebra : Ready to ditch the inner tube? Try this winding tunnel body slide that keeps nothing between you and the water.
You can also take a break from the action and visit Shooting Star water basketball, which gives you the opportunity to play a slippery game in a 3,700 square foot pool complete with balls and hoops. The classic Lazy River also gives everyone the opportunity to relax in its gentle current.
Indoor Adventures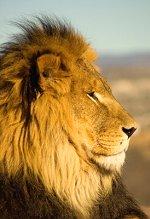 While most water parks only thrive during the summer months, Kalahari's 93,000 foot indoor expansion allows you to slip and slide during winter vacation as well. If you are coming to Ohio during cold weather, check out the 12,000 square foot indoor wave book, the indoor spas with a swim up bar, and the large African-themed restaurant located right inside of this sheltered aquatic adventure.
Private indoor cabanas are available for rent, giving you the chance to float around by day and relax with a soothing African feel in the evenings. Swimming and enjoying "sunshine" don't have to be summer time activities any longer, thanks to the creativity and innovation of Kalahari.
Food
While holding true to its African theme, Kalahari Water Park offers plentiful dining and entertainment options. Visit the Kahunaville Restaurant & Bar, or hang out at the Great Karoo Marketplace Restaurant for more options. At Kahunaville, you will find island themed options such as Tortilla Chicken soup and Hawaiian Beef chili. A wide variety of seafood and chicken is also available, along with burgers, wraps and salads. Over at the Great Karoo, you can enjoy traditional Swahili breakfasts and favorite American griddle favorites. Starting off your day has never tasted so good, and with reasonable prices, the whole family can afford to indulge before hitting the slides.
Tickets
Daily admission starts at $39 per person on weekdays and $42 Friday through Sunday. There is also an evening admission option which is $10 cheaper and allows you to swim and slip down the slides until closing time.
All ticket purchases require a reservation, and this can be completed via the Internet by visiting KalahariResort.com. Reservations are subject to availability, and staying overnight at the resort provides you with varying ticket prices and further options.
Contact Information
For further information regarding the Kalahari water park, Sandusky resort and all its amenities, including a full water park operating schedule, visit online or contact them at (419) 433 7200. You can also call toll free at 1-877-KALAHARI or write:
Kalahari Resort & Water Park
7000 Kalahari Drive
Sandusky, Ohio 44870