Dolphins
Checking out a range of Sea World Florida photos will show you that this Orlando theme park has far more to offer than just aquariums, even though the animals will always be the most popular attractions. Some of Sea World's most beloved residents are its Atlantic bottlenose dolphins, which guests can touch and feed when they visit the park.
Believe
The Believe show highlights the beauty, grace, and intelligence of orcas and their bonds with their trainers in a magnificent three story stadium customized with nearly 100 speakers so visitors don't miss the show's outstanding original musical score.
Kraken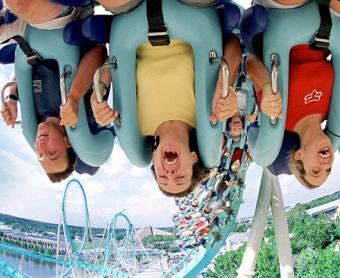 The Kraken roller coaster is one of Sea World's finest, with seven mind boggling inversions over a floorless track. The coaster also plummets through mist and caves, bringing riders to the brink of the sea monster's lair.
Manatees
The gentle Florida manatees are some of the most popular creatures at Sea World in Orlando. A stunning habitat gives guests the chance to see these friendly animals both above and below the water.
Journey to Atlantis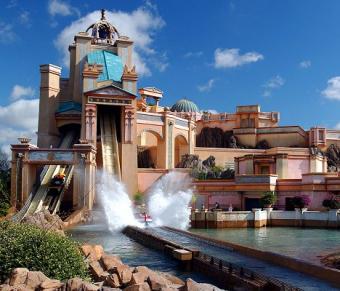 Guests who want to splash right into the fun at Sea World Florida should head for Journey to Atlantis, the park's innovative water coaster. Beautifully themed architecture and gardens are the setting for the final fun splashdown.
Wild Arctic
After a simulated jetcopter ride (guests can choose a motion simulator or non-moving version), guests at Wild Arctic will visit an Arctic research station, complete with polar bears, beluga whales, harbor seals, and walruses in a chilly habitat.
The Waterfront
When you're ready to take a break from the animal attractions at Sea World, head for the Waterfront. This five acre complex includes a wide range of eateries, shopping venues, and entertainment options that represent different seafaring cultures.
Penguin Encounter
Guests who love penguins won't want to miss the Penguin Encounter habitat, home to more than 200 penguins of six different species. Interested guests can even purchase a Penguin Spotlight behind the scenes tour where they will interact with these lovable birds.
Sharks Underwater Grill
Dine in the dangerous deep at Sharks Underwater Grill, an upscale restaurant featuring a menu rich with Caribbean and Florida cuisine. Of course, Sea World also offers a range of other eateries, including typical amusement park food and snacks.
Conservation
Sea World is more than just a theme park; it is also a world class marine life rescue and rehabilitation facility. In addition to their own conservation work, the Sea World parks have donated more than $700,000 in grants to more than 80 wildlife protection projects to help conserve marine life for many generations to enjoy.
Shamu Express
Younger park guests will enjoy Shamu Express and the other fun rides in Shamu's Happy Harbor, a family friendly play area that is great for a break.
Fun Shows
Clyde and Seamore Take Pirate Island is one of the park's most popular shows, featuring the antics of sea lions, otters, and walruses as they defend their island from brigands.
Manta
One of Sea World Florida's most innovative attractions, the flying coaster Manta is not only a fabulous thrill ride, but it also includes 10 new aquariums that are home to 100 species of fish and numerous rays that all guests can enjoy, whether they plan to conquer the coaster or not.
Key West
The Key West section of the park is a five acre series of habitats that are home to sea turtles, stingrays, and bottlenose dolphins. Guests can interact with these animals, and experienced trainers are on hand to answer any questions.
Open All Year
Sea World in Orlando, Florida is open year round, giving guests the opportunity to enjoy the park not only in the summer months, but during the holidays as well. At Christmastime, the park features holiday decorations and special seasonal shows.
Interested in seeing more Sea World? Check out these
Aquatica Water Park
and
Sea World San Diego Pictures
to learn what other Sea World parks have to offer.