Funnel Cakes
Roller coasters, thrill rides, entertaining shows, and the other attractions of amusement parks can build up your appetite quickly, but fortunately there is a wide selection of theme park food available for either a snack or a meal. While different parks offer different menus, some staple items – such as fried funnel cakes dusted with powdered sugar – are popular at most parks.
Pizza
Pizza is one of the most popular amusement park foods. Cheese, pepperoni, and supreme pizzas are the most common types available, but some parks offer a wider selection. Pizza is usually available by the slice or as a whole pie, perfect for feeding a family.
Fried Chicken
Fried chicken is popular at many theme parks and you can often find chicken meals that include fries and a drink as well. Fried chicken, chicken strips, chicken sandwiches, barbeque chicken, and rotisserie chicken are all great choices on many amusement park menus.
Corn Dogs
Food on sticks is popular at many theme parks for its fun and convenience. Corn dogs, frozen bananas, fried cheese, and giant pickles are all fun and tasty choices.
Turkey Legs
Smoked turkey legs are a mouth watering treat at many theme parks, and the smell of grilling turkey can attract customers from all over the park. Other savory options include barbeque pork sandwiches, ribs, or grilled chicken.
Fajitas
Many theme parks are offering a wider range of cultural and regional foods that appeal to their local visitors. Parks in the southwest often include tacos, fajitas, burritos, and churros on their menus, while parks in the deep south have a wider selection of barbequed items. In the northeast, amusement parks are more likely to offer seafood treats and classic boardwalk fare.
Breakfast
Many parks that open early have a selection of breakfast items for guests to try. Donuts, muffins, coffee, bagels, and other simple breakfast foods are common choices, though full service restaurants may offer more extensive morning menus.
Sandwiches
Deli sandwiches and hoagies are popular at many amusement parks because they're fast to make and easy to customize. Some parks even offer specialty sandwiches named after the most popular rides and attractions.
Nachos
For a quick snack, hot nachos are a favorite type of theme park food. Other popular options include soft pretzels, fried cheese, popcorn, caramel apples, and elephant ears.
Salads
Many amusement parks strive to offer a variety of healthy fare for their guests. Salads are often simple but are a great choice for health-conscious visitors, and other options include fresh fruit, veggie wraps, and vegetarian meals.
Cotton Candy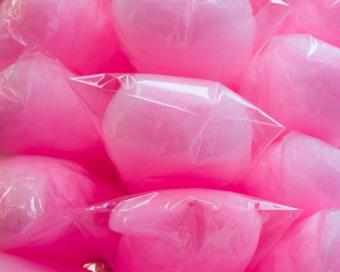 Cotton candy is a classic amusement park treat that can't be beat. Sweet and fluffy, many parks sell cotton candy in different colors and flavors. If this sticky treat isn't for you, there are other options such as candy and caramel apples, giant cookies, ice cream, and slushes.
Burgers
Most amusement parks offer the classic burger or different variations as part of their regular menus. A popular meal with guests of all ages, burgers can also be available in baskets with fries or onion rings.
Chili Dogs
While classic hot dogs and foot longs are widely available at most amusement parks, other types of hot dogs are also popular. Chili dogs, corn dogs, grilled sausage, and bratwurst are always popular theme park foods.
Ice Cream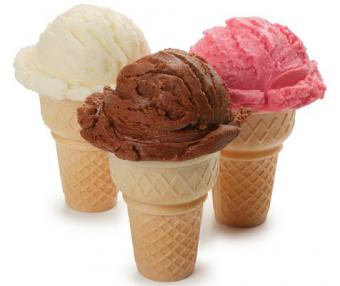 There is no better way to cool off on a hot summer day than with a rich ice cream cone. Many amusement parks have ice cream parlors offering a range of flavors and sundaes, and other frozen treats include slushes, snow cones, custard, and soft frozen lemonade.
Restaurants
While there are many quick options available if you're hungry at an amusement park, many parks also offer full service restaurants with more extensive menus. Steakhouses, Italian eateries, and buffets are all popular and give guests a much wider choice of how to sate their appetite at the park.
Want to know more about what you'll find at theme parks? Check out
Photos of Roller Coasters
and
Pictures of Amusement Park Rides
to learn more!